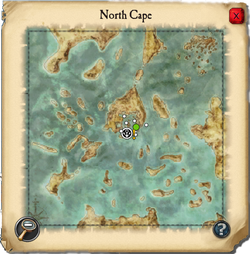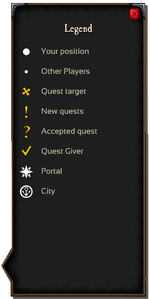 The map can be access via the "Open zone map" button on the minimap. The first view offered is that of the zone the player is currently in. The bottom right button ("?") opens up the map's legend, while the bottom left button (magnifying glass) opens up the world view.
The world view shows all the zones within Kartuga and their associated main cities. Travel between cities is accomplished by clicking on one and then paying a gem fee to travel (currently
50).
The following zones are known:
Ad blocker interference detected!
Wikia is a free-to-use site that makes money from advertising. We have a modified experience for viewers using ad blockers

Wikia is not accessible if you've made further modifications. Remove the custom ad blocker rule(s) and the page will load as expected.